Do you remember tracing your hand when you were a kid to draw a turkey? That was the inspiration for this guy. I made him a few years ago at the suggestion of my husband, and it's one of my favorite window pieces that I've made.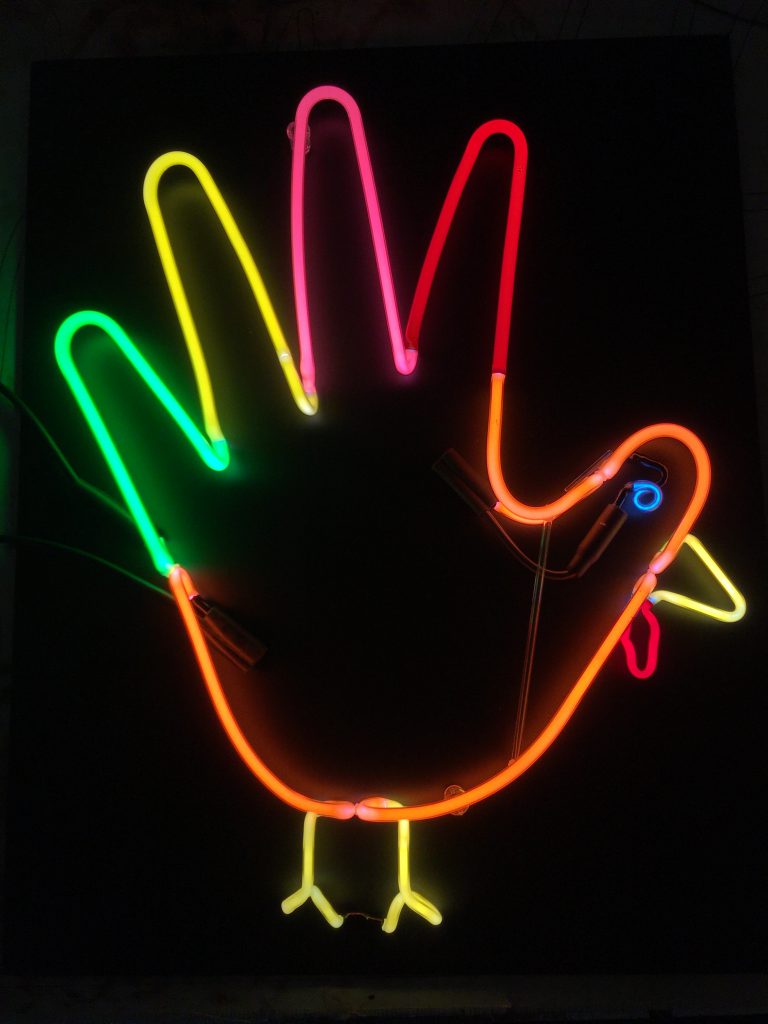 I tried tracing my own, adult hand to make the design but didn't like the proportions of palm to fingers, so I found a hand shape on the internet that I liked and used that to create my pattern.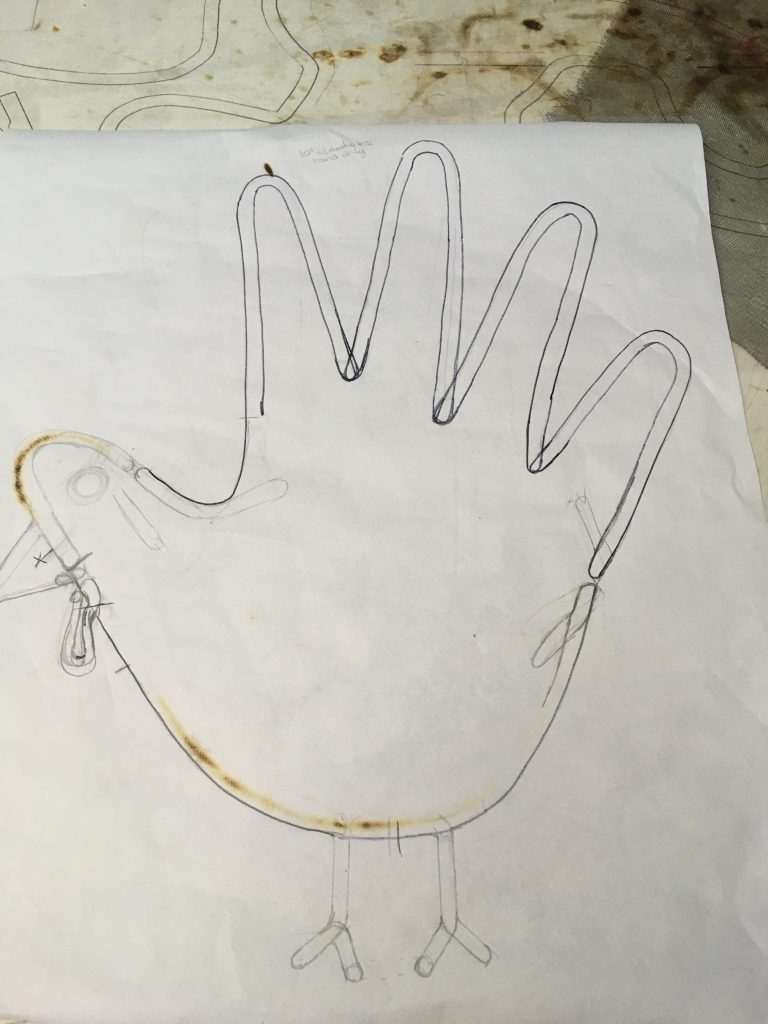 I used 10mm tubing for the turkey's body, but for the details I needed to go with something smaller. His beak and feet are 8mm and his eye and wattle are 6mm.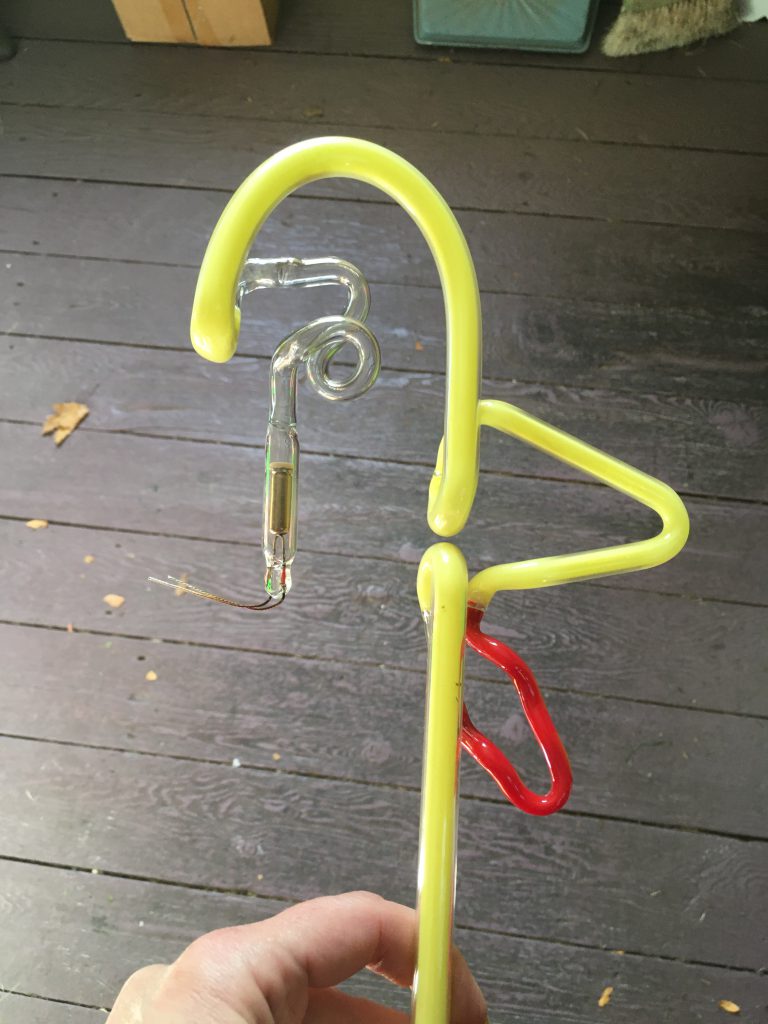 To connect the wattle to the turkey's neck I had to splice 10mm glass to 6mm, which turned into a big, hot blobby mess on my first attempt so I had to splice a short piece of 8mm clear to act as a little bridge between the two sections.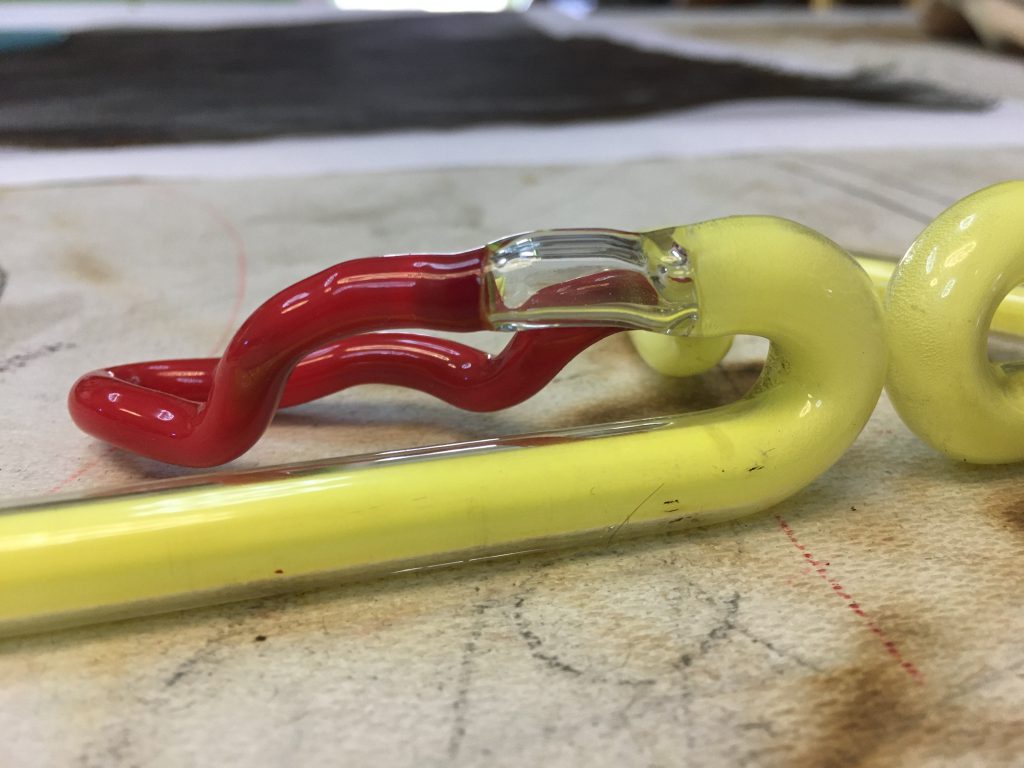 Here it is just after bending and before processing.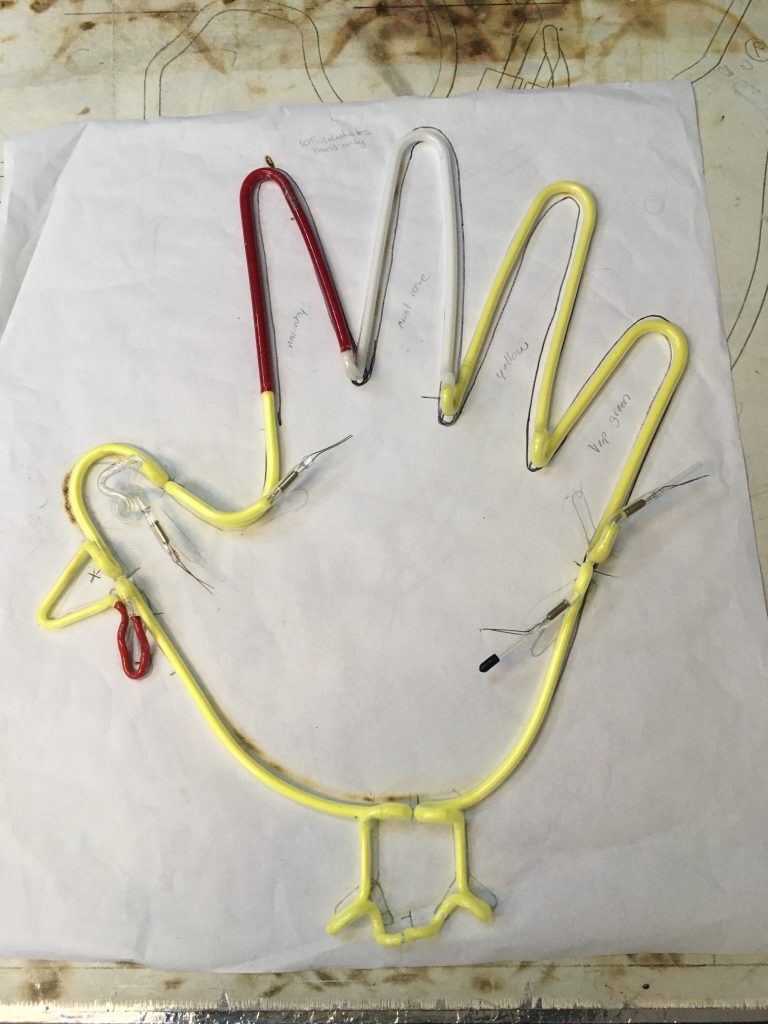 In my haste to get this guy hung up in my kitchen window before Thanksgiving, which was rapidly approaching, I just added a few support bars and hung it by the neon tubes with some picture wire rather than make a dead frame for it (which I eventually did)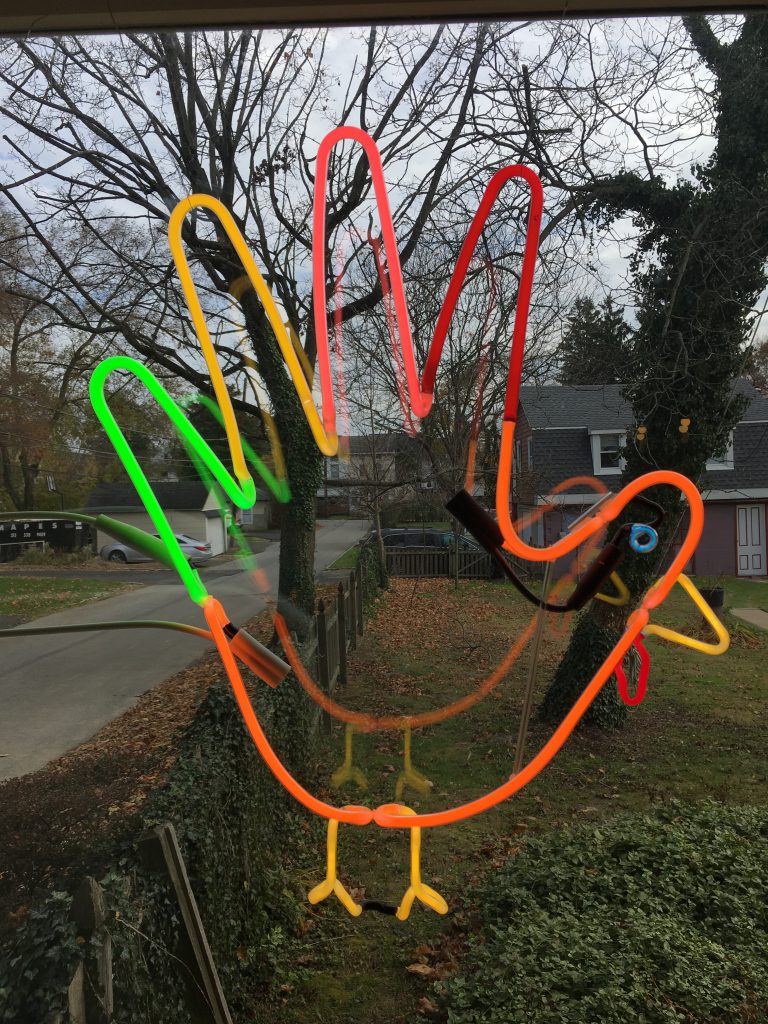 Here he is hanging in my kitchen window, waving at the neighbors and passersby.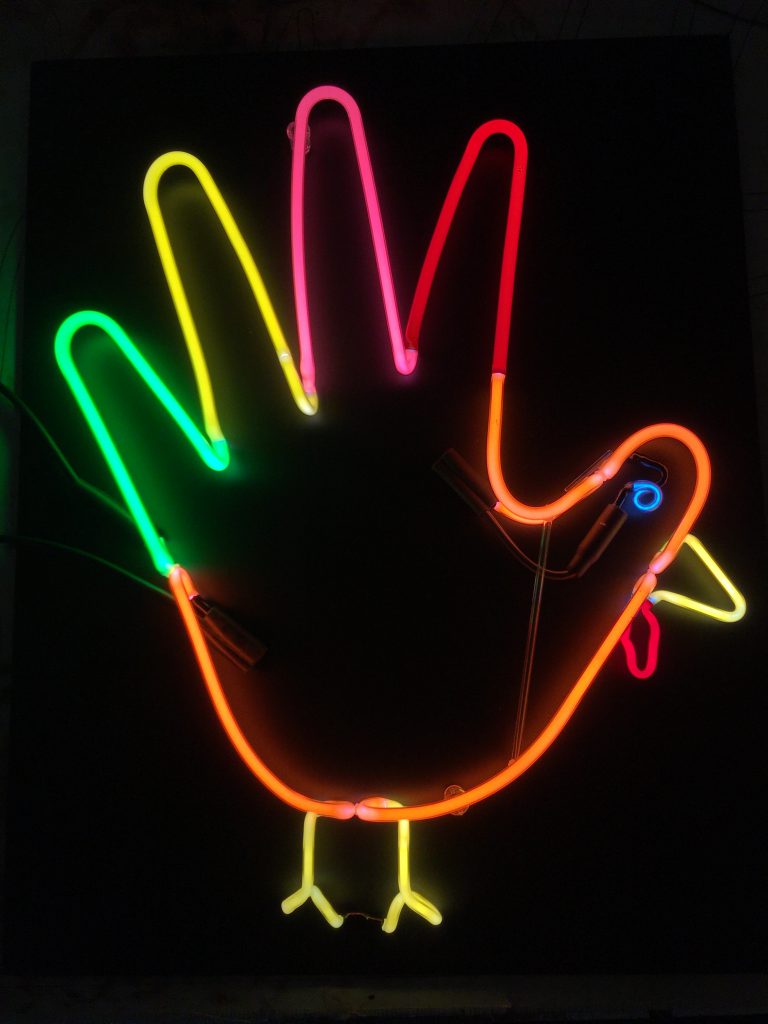 He has become a perennial favorite every November and a luminous reminder to be thankful for what you have.