Virtual Studio Tour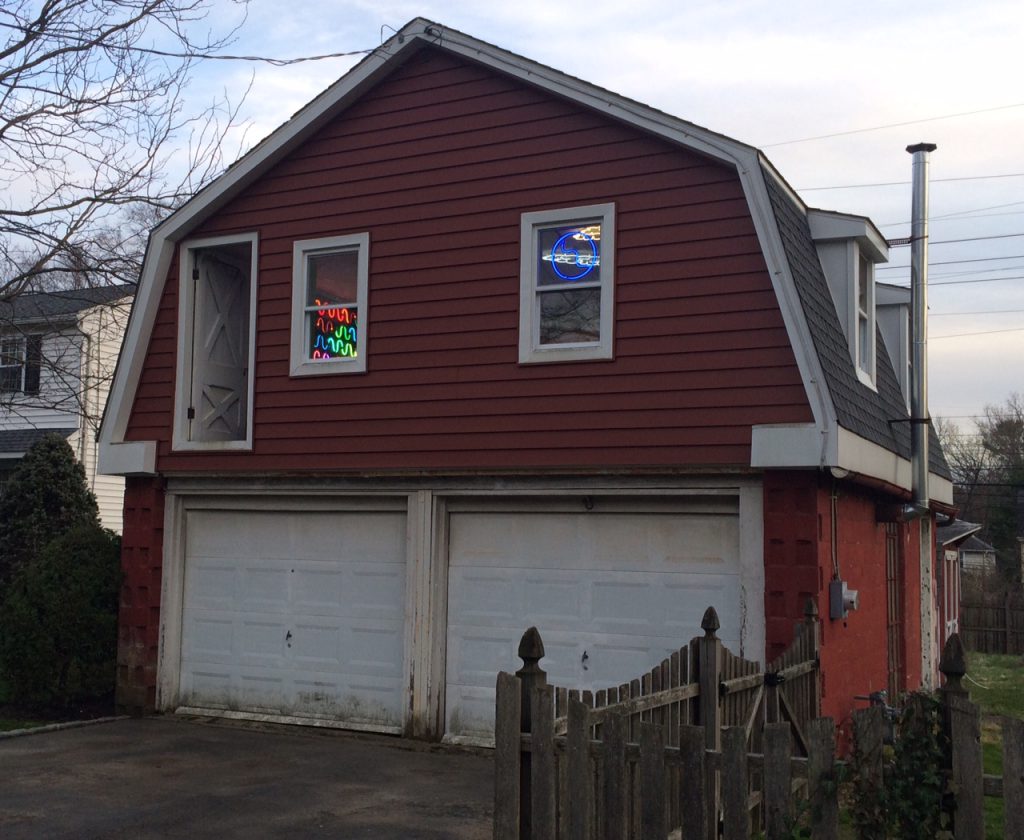 My neon studio is located just outside of Philadelphia, on the second floor of my two-story garage. I've got about 400 square feet of space, where I have my bending and processing equipment alongside a backdrop of objects and treasures I've collected over the years.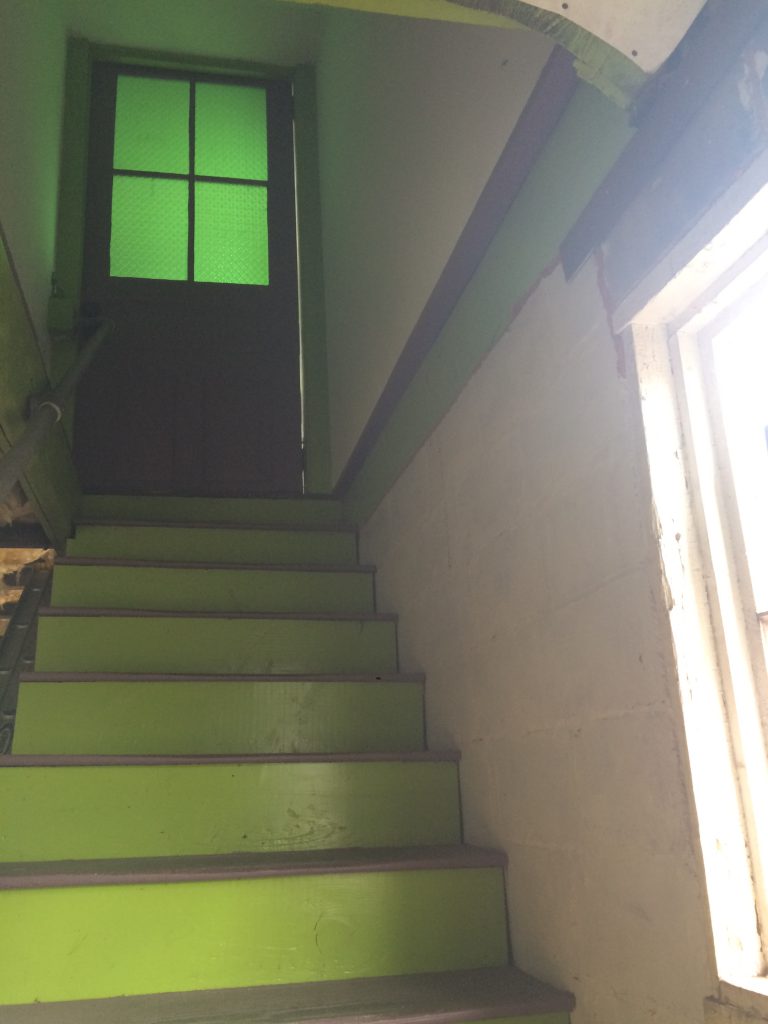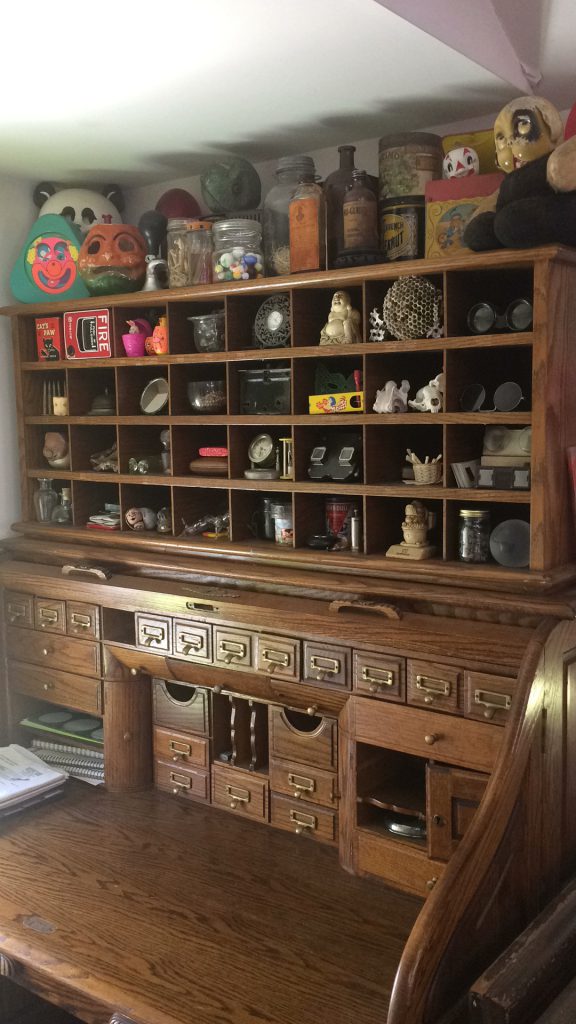 My friend Peter gave me this amazing antique desk, perfect for all my its and bits. There isn't anything specific that I collect, but I tend to like things that are antiquated and unusual and am always curiously delighted hen I across things I haven't seen before.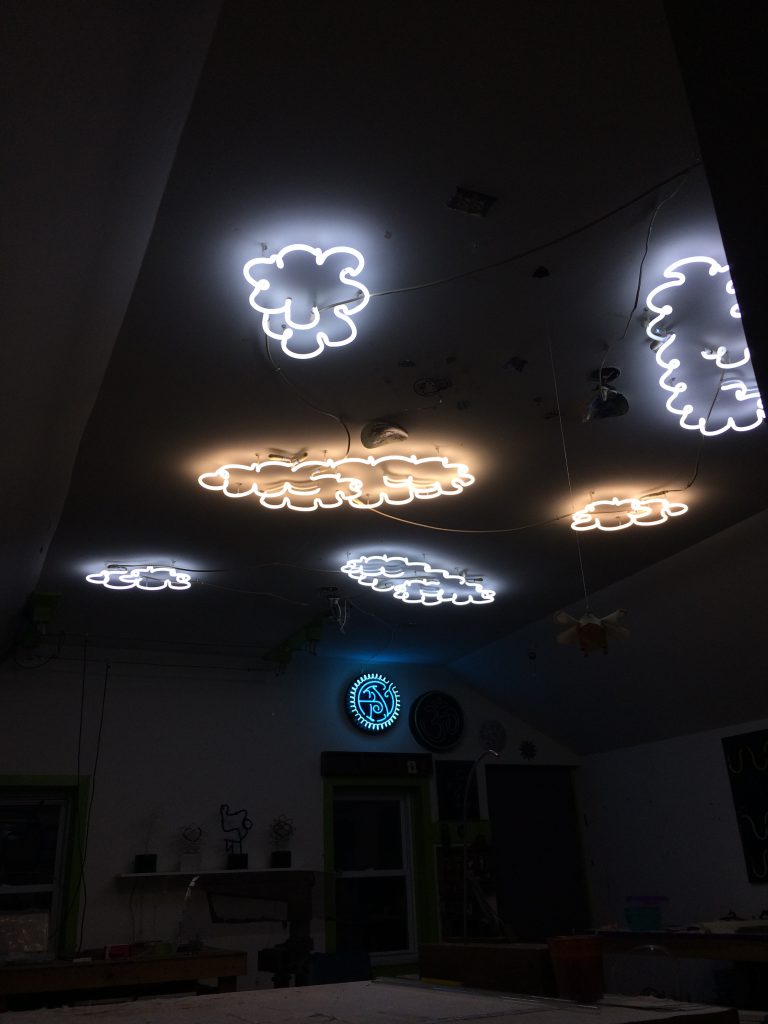 One of the first things people notice when they enter my studio is my neon clouds, which also serve the function of being my studio lights. I made them 20 years ago and they are still burning bright!
This is my color sample display. The different colors are determined by the type of gas it is filled with, the phosphorus coating on the inside of the glass, and the color of the tubing.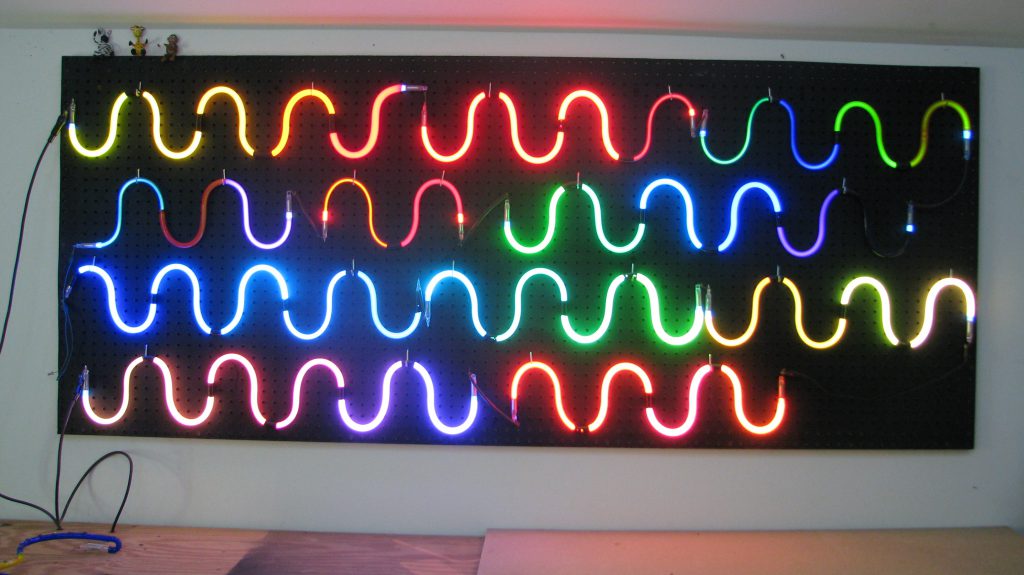 The babydolls standing guard.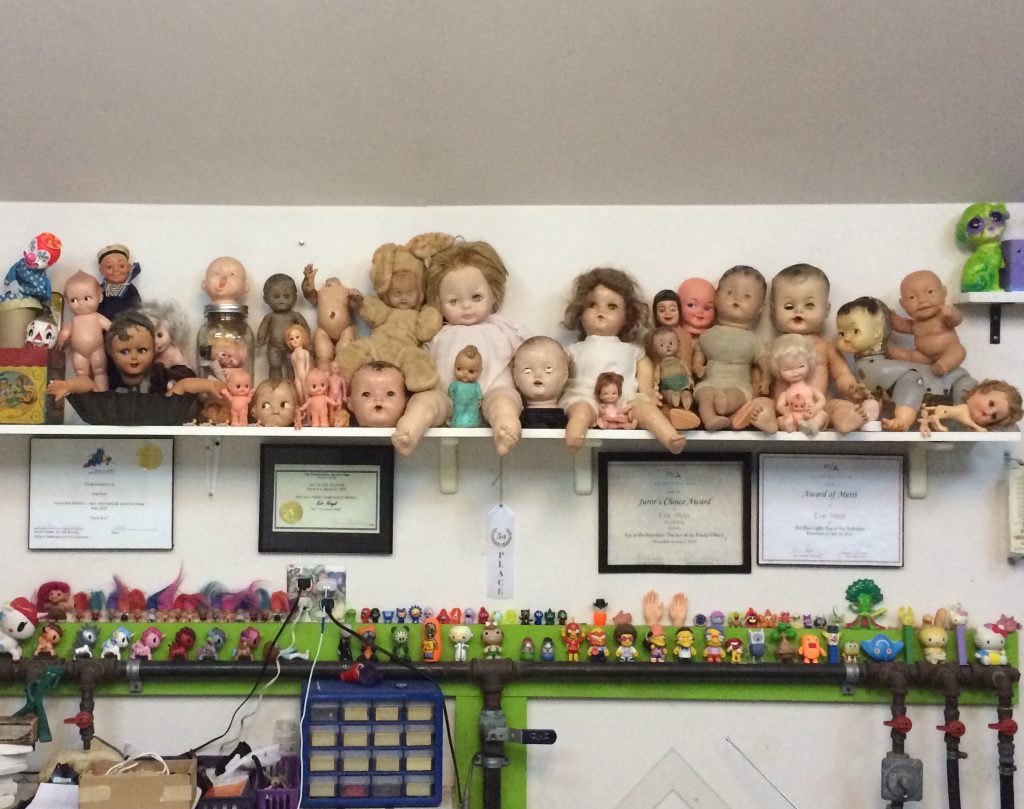 If you are in the Philly area and would like to come visit my studio in person, just shoot me an email and we'll set something up!